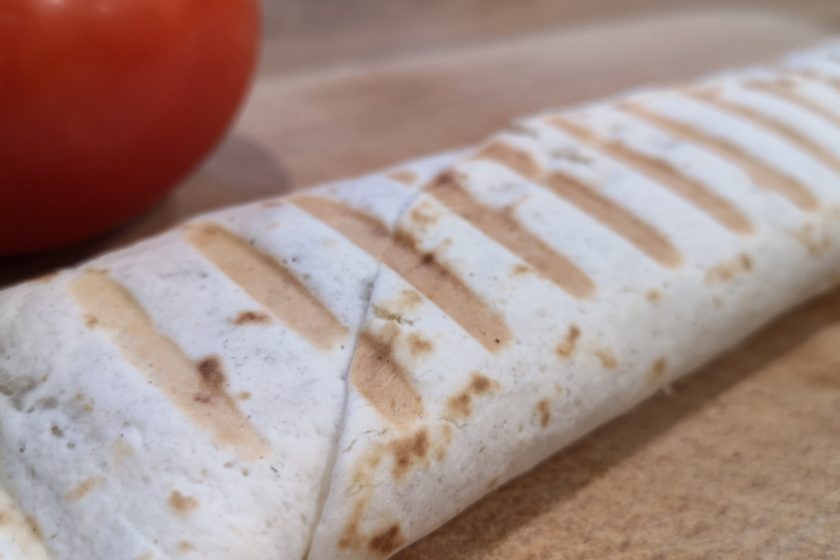 How to save the restaurant business in a pandemic
Most publications on the crisis in the catering industry only indicate that it is tough and that we will see a change in the way this type of business is conducted.
This is obvious and trivial – many restaurants fail because law, lockdowns, and fear make people prefer to eat at home.
In today's articles, we will try to present ideas and ways to save your restaurant business from bankruptcy or less loss.
Why are restaurants going bankrupt?
The restaurant industry is a difficult business that scales poorly and depends heavily on customer preferences.
Even before the pandemic, many gastronomic points did not survive on the market, because this business is burdened with many risks, which we will talk about at the beginning to introduce the topic.
To save your business, you need to understand how it works and what affects its success or failure.
The restaurant business is based on the direct sale of the nutrition service to people who visit your premises.
We ignore such structures as franchise and reselling the rights to the brand. We only focus on owner-run business.
Risk factors for the restoration business
Below we list the most important risk factors for the catering industry
Poor location
The restaurant business belongs to those industries where the number of people using your services determines the success to the greatest degree. Of course, there are other factors, but more on that in a moment.
For now, let's focus on the number of visitors.
The fact that the number of visitors (guests) is crucial is due to the fact that the restaurant incurs high fixed operating costs and the profit per person increases with the increase in the sales volume.
The unit price of the service is not high.
The client pays a small amount for lunch or dinner in relation to the earnings.
However, the cost to run and maintain a restaurant is enormous in relation to the unit price.
Nobody's going to run a restaurant for one or two people a day.
From the point of view of the owner of the restaurant, you must be visited by a lot of people so that you can leave the fixed costs first, and only then make a profit.
Here we come to the key issue – the location.
People are lazy – they look for a place to go that is close and easy to get to.
If your business is located in an unfortunate place – your chances of success are very slim.
Even if you have the best chefs, the most beautiful interior and good prices – if there are no guests in your restaurant – you will not earn money.
Poor quality of product and service
A good location will make many people visit your center, but if the quality is poor – they will never come back and even discourage other people.
In the restaurant industry, the reputation of quality takes a long time to build and, unfortunately, it is very easy to lose it.
It stems from the fact that people are more likely to share bad news than good news. If they are badly served – their friends will find out about it.
The new business is a clean slate – people will only get to know your business. For this reason, taking care of quality from the very beginning is crucial.
if you have just decided – start with simple skills and a short menu.
Quality should be a priority.
A satisfied customer will come back and even bring friends – and the number of customers lowers the cost per capita.
Too high prices for the quality
Quality costs money – that's true. However, if you are greedy, the law of supply and demand will apply and your client will change the premises.
At this point, it is worth mentioning a fact about the target group of your clientele.
The price of products should be adapted to the market conditions of a given place and people who visit you.
Completely different prices will be for an apartment on an interstate, next to a motel, and completely different in an expensive neighborhood of New York or London.
Poor interior finish and poor atmosphere
At this point, it is worth making readers aware that people come to restaurants not only because they are hungry.
If you are hungry – you can eat something yourself quickly – it will certainly be faster and cheaper.
People visit the restaurant not only to eat. We want to feel good, to establish social and business contacts.
It is a form of spending time outside the home.
Staying in the restaurant is an opportunity to talk, have a good time – without having to worry about whether the roast will be baked well and the pasta will not warm up.
To feel free and forget about the worries of the host of the house – we go to the restaurant.
And here's a note. If the atmosphere in the restaurant is not conducive to relaxation, we will feel bad.
Even if the prices are good, the location is perfect and the quality of the food is at the highest level, but the waiter will be rude or the company will be drunk and mess around – we will leave the place as soon as possible and we will not return there again.
No specialization – target group
In the previous punk we talked about the atmosphere and good atmosphere in the restaurant.
People are different and it is difficult to meet the requirements of all social and age groups.
A completely different concept of a good atmosphere will have a couple in love and a different family with children.
For the first ones, a quiet, intimate atmosphere, romantic music and views will be important.
The second group will be called safe fenced areas for children, a playground or a toddler's corner.
Similarly, a group of men who would like to watch a football match will not go to a romantic restaurant for this purpose.
One thing can be seen from more simple examples – a restaurant should define its target group. they can be:
Restaurants for business meetings, lunches,
Restaurants for romantic meetings,
Restaurants with a fan club,
Family and party restaurants
Sometimes can be grouped together to create thematic days. For example, on a selected day of the week, we invite children, and on others, an introductory evening – it all depends on the inventiveness of the restaurant owner.
However, we suggest that you have to take into account who visits a given place and what is expected of it.
Lockdown – how to deal with the pandemic
In the previous section, we discussed the reasons for failure in the restoration business. They refer to a normal situation – when we do not have legal restrictions preventing us from receiving guests.
Now we will discuss ways to run the catering business during the pandemic.
Scenario 1. Permanent lock-down – food for delivery only
The first scenario assumes that the authorities in a given area have banned restaurants and only allow the act of delivering food to the house.
Aside from a total shutdown – which just ends the business, this is the second worst option.
Being unable to host guests – our business generates huge costs, which include:
rent of premises
property taxes
employee salary costs
utility bills (electricity, water, gas)
If we operate as a restaurant, but we only prepare dishes for delivery – we must take into account a decrease in turnover.
We asked restaurants how much their turnover fell, and the explanation is as follows: about 80-90% decrease in turnover.
So if the restaurant had 10,000 pounds per month – now it has around 2,000 maximum.
It is undoubtedly a very difficult situation.
People who cannot use restaurants as a meeting place often choose not to use them at all.
Ideas on how to encourage people to order take-away food
Idea 1. Monthly subscription for food delivery.
If we significantly reduce the price and ensure that food is delivered to the address indicated on a daily basis, we will be able to better plan the resource.
Selling only on-demand is difficult and generates logistical problems.
If we build a permanent group of recipients, even at the price of a lower unit margin, we will be able to better plan purchases of, for example, food products or the number of people and drivers employed in the kitchen.
For this reason, we recommend introducing considerable discounts, but we require signing a contract for a whole month in advance.
Idea 2. Group purchases – recommending to friends
It is worth considering introducing a solution like a referral system among friends in exchange for discounts.
For example – if you recommend services to your family or friends – you will receive a discount – both them and you.
The goal of such an action is, of course, to increase the number of food orders – which is crucial for this business.
This can include both monthly subscriptions and on-demand ordering.
Idea 3. Restaurant at home – new kind catering service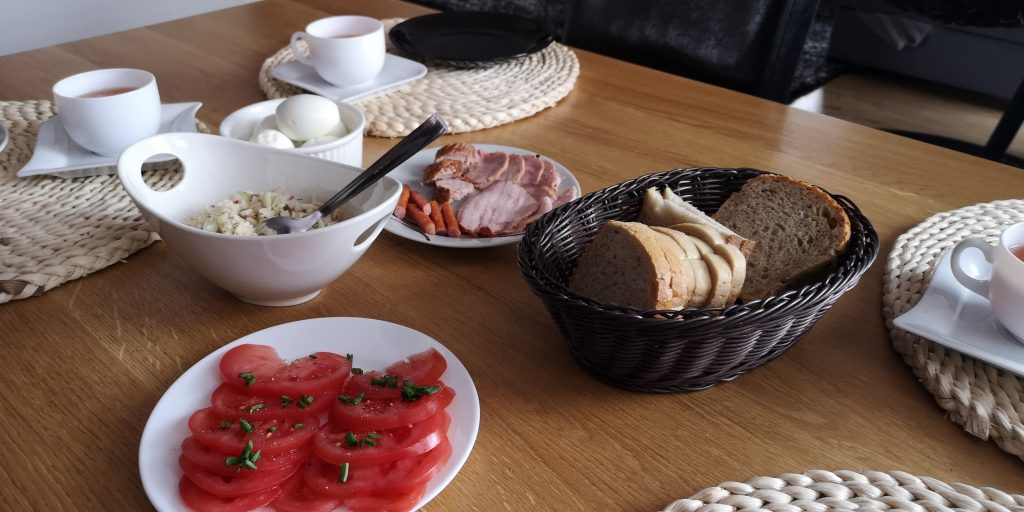 The fact that the authorities are closing the restarations does not mean that people will stop socializing.
As long as there is no legal limit to meeting at home – it is worth considering extending your offer by i.e. full catering.
It consists in the fact that if someone wants to invite family or friends home and does not want to prepare all of them – it is worth offering not only the delivery of meals – but also all the equipment and cleaning.
After all, your restaurant has tablecloths, plates, cutlery and so on.
you can come with them to their final home, give a meal, and when finished, take everything away and wash it at your place.
So we have a restaurant on wheels.
The person who uses your services does not have to do anything. Your waiters provide drinks, serving meals and pouring wine.
Depending on the circumstances, you can also provide music, world and so on.
Conclusion
We discussed the risk factors that affect the restaurant business and gave you 3 ideas that can help you survive.
Remember that you are responsible for your business and if these ideas do not work – and your debt grows – sometimes it's worth saying "enough"
However, we believe that your business will be saved and that after the pandemic you will be able to act.
In the next part we will discuss the second scenario – in which there is no official way of coming to restaurant, but still people fearing infection – limit their movement to such places.
We wish you all the best and we invite you to comment